A professional Company Profile for Small and Growing Teams to impress your stakeholders – from the #1 BRM
Get what you need to close deals and win investors, whether it's just the basics to writing your business plan, preparing your pitch deck with a video, financials, valuation, managing your data room, and more, with complete control over your shareable data and a customizable company profile.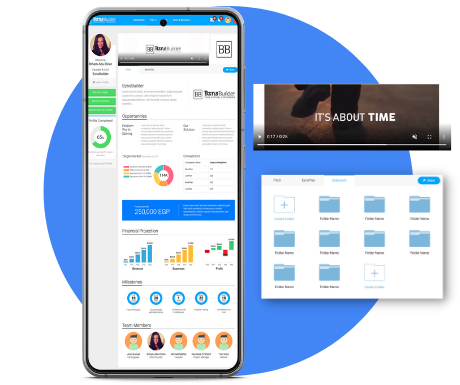 See how businesses like yours use BRM to Plan, Track, Pitch, Fund, Operate and Grow.
In the company profile, put all the information about your business in one place so that your business's stakeholders, potential investors, and partners can get to it from anywhere. No more spreadsheets, email searches, or looking for a post-it note. That's why business relationship management, or BRM, is so important.
See what our customers say about BznsBuilder.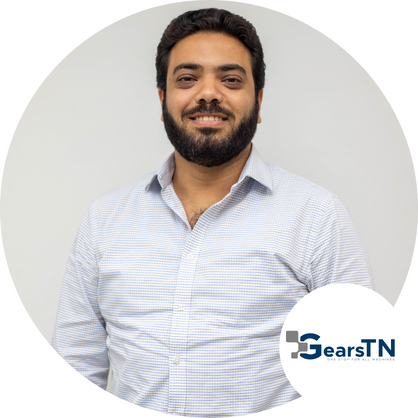 "In a world of endless possibilities, it's important to know what you're getting yourself into. BznsBuilder helps entrepreneurs build the business plans they need to succeed. And, they don't stop there. They also give you the support and guidance you need, so you never have to worry about your business growth ever again"
Bishoy Mesdary, Founder of GearsTN
Start funding smarter, with an outstanding company profile for just $8 a month.
Meet BznsBuilder Essentials and get the basics to get funding faster.
Guided setup is fast and easy, so you can focus on growing and funding your business. Plus, we're with you every step of the way, with coaching and in-app tutorials.
Organize your company profile and business information to impress investors.
Accelerate and streamline your business information and updates by giving business stakeholders access to the information and data they need to evaluate and due diligence your business to close deals faster.
Pitch and get funding anytime from anywhere.
Now you can give a 360-degree view of everything and due diligence ready for your business— from prospects, pipeline, market size, financials contracts, legal documents, and more. Plus, do it all from any device, so you can fund your business on the go.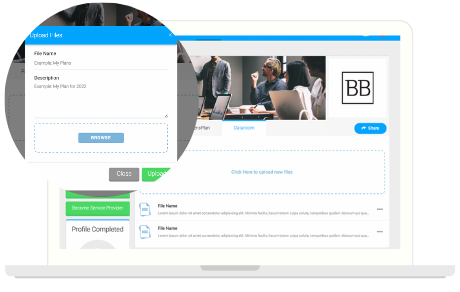 Create your company profile and strengthen your business relationships with the EMEA's most trusted BRM.
Create a stand-out funding journey for your startup with an impressive company profile.
Give investors seamless evaluation and due diligence experiences by sharing your digital business profile data including all required information. Track and update every aspect of the business funding journey — from valuation, due diligence, and data room to funding — across all your teams and funding bodies.
Keep funding deals moving forward with AI-powered business tools.
Fund smarter on any device with artificial intelligence built right into every step of your business process, starting with strategy, pitch deck, business plan, financial automation, valuation and scoring, and data rooms. Automatically capture data, get instant insights, and proactively be coached to win.Create Your Company Profile!