Partnership announcement – Techne Summit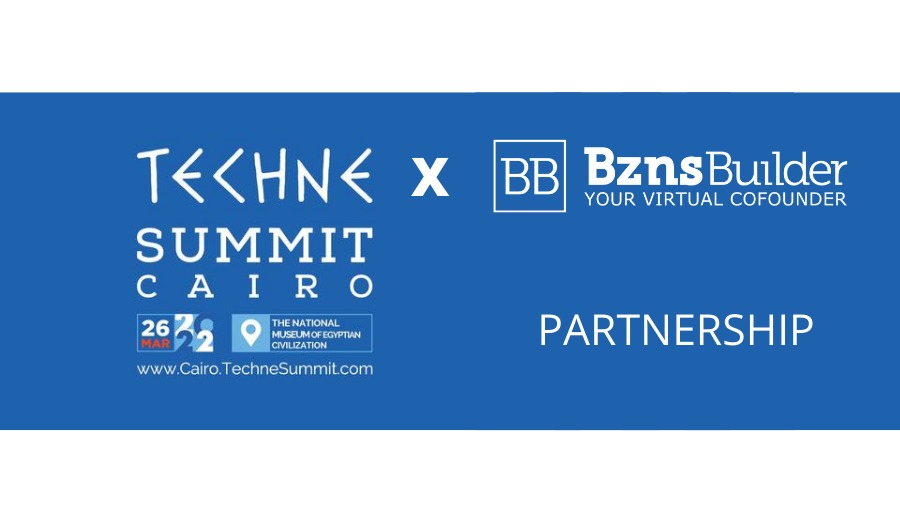 We are happy to announce that we partnered with Techne Summit Cairo to support Entrepreneurship.
Techne Summit is coming on the 26th of March in Cairo with the aim of Connecting Europe and Africa to the Middle East Startups. There will be lots of exciting things planned for entrepreneurs with a lot of Content planned, over several Industry-Focused Tracks!
At BznsBuilder, we are building the EMEA's #1 business relationship management (BRM) platform to boost business journeys for startups and small business communities to plan, track, pitch, fund, operate, and grow.
This partnership is aligned with our vision to provide enterprise applications focused on business service and tools for business stakeholders, startups, SMEs, incubators, accelerators, and investors.
BznsBuilder.com's business relationship management (BRM) service comprises several broad categories: business planning, financial automation, pitching, Ecosystem builder, application building, Evaluation automation and scoring, Judges and mentors management, company profile, and more.
BznsBuilder also gives businesses stakeholders tracking abilities for their company cases. The collaboration feature provides analytical tools and other services including building their data room for due diligence and funding purposes.
BznsBuilder also partners with government bodies as well as the private sector and banks to help integrate BznsBuilder's cloud-based services into their businesses.
​​BznsBuilder is headquartered in Egypt, with a regional presence in the United Arab Emirates, Iraq, and Indonesia.
BznsBuilder.com has its services translated into 3 different languages (English, Arabic, and Indonesian) and very soon to French, Spanish and Portuguese and as of January 2022, had 2000 subscribers.
Learn more about Techne Summit Cairo here
Learn more about how BznsBuilder can support your startup and small business here