Startup Factory Beni Suef 2020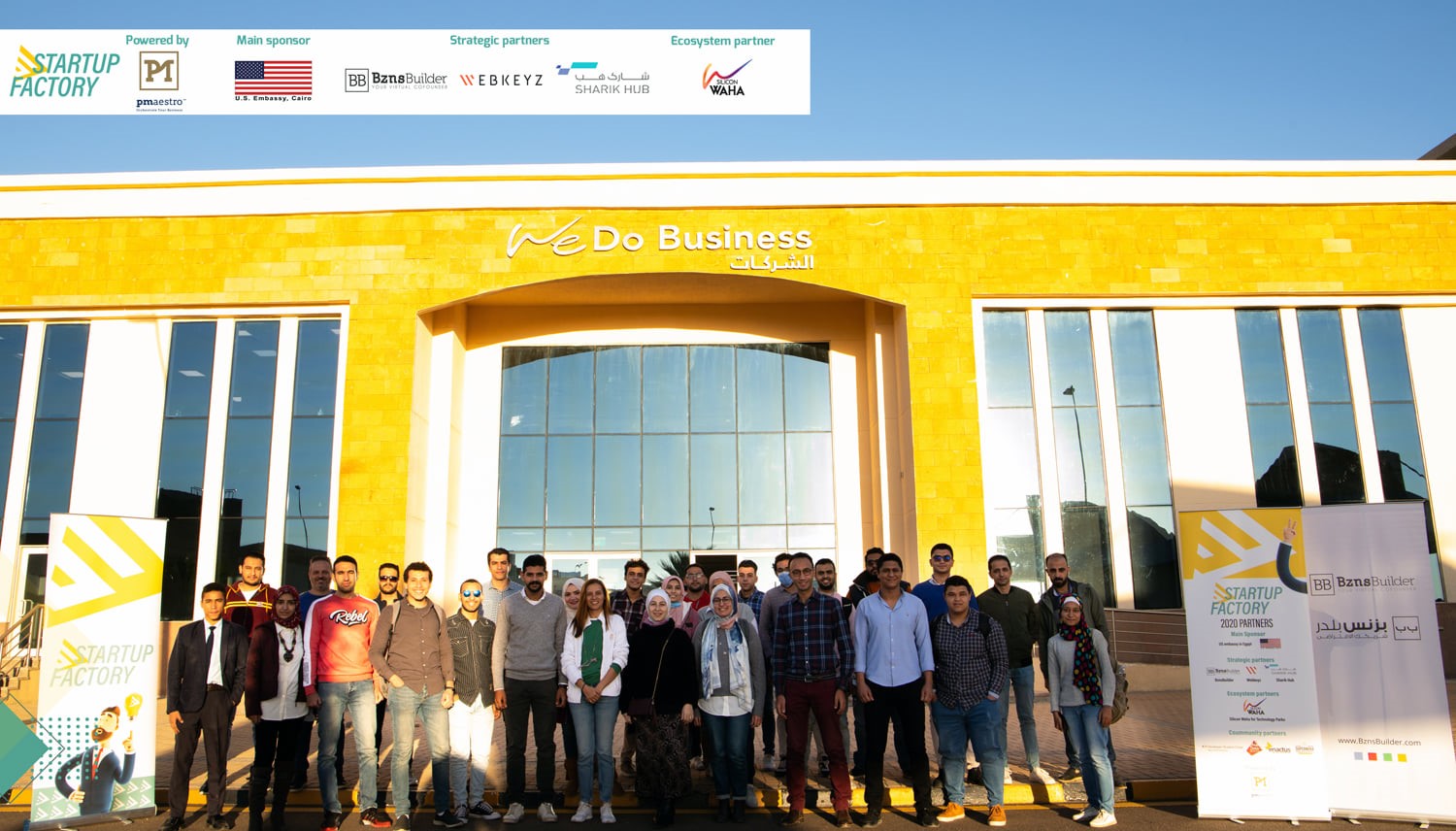 Startup Factory Beni Suef 2020 held at Silicon Waha is designed and organized by pmaestro, sponsored by the American embassy in Cairo, and having strategic partners; BznsBuilder, Sharik Hub Egypt and Webkeyz.

The first round of Startup Factory has been kicked off on the 21st of  November 2020 with BznsBuilder as one of the Strategic partners. BznsBuilder is the integral assessment tool that will facilitate the evaluation process for the mentors and the judges, in addition to being the virtual co-founder of all the participants and walking them step by step through their business journey.
We boost your business journey, this is BznsBuilder's main mission aiming to support  entrepreneurs and business owners in achieving their dreams and developing their innovative ideas  for a better business community globally.
We were proud to have contributed in providing the first module of the six modules that will be provided over the coming weeks.
Innovation, enthusiasm, passion and persistence were most common among all of the participants in Beni Suef.
Being part of such an event and contributing in transforming innovative ideas into reality or helping  business owners of existing companies to grow further was such an honor.
Riham Abu Elinin, our CEO, was the first trainer at Startup Factory Bootcamp.
Riham shared her knowledge and provided full sessions about business modelling for digital projects to the participants.
Guiding them and challenging their innovative ideas, opening their eyes more on the SWOT (strengths, weaknesses, opportunities threats) of their business and putting each and everyone of the participants on track was a big achievement.
Introducing BznsBuilder to them was a saver by being able to structure and formalize their business case in addition to having a helicopter view of all the business aspects that have to be considered was one of the great things they've achieved.
The participants created their account easily and created their company on BznsBuilder platform. They were able to fill in the details required about their company to create a one page business plan after deeply understanding the business basics of a professional business case starting from concept, product/service, customers, market size and much more.
Now everyone of them is a BznsBuilder and we are proud to be his/her virtual co-founder and boost his /her business journey.
We waters startup ideas to grow into fruitful business plans ready to be launched out to the whole world.