Step-by-step guide to making a business plan
Help students feel more confident about starting a business by leading them through interactive chapters with helpful questions and real-life examples.
Work together with your team.
Invite your team members and mentors to participate in a brainstorming session with you. Provide them with easy access to see and change your progress in BznsBuilder.
Share your business plan.
You can save your Business plan as a PDF or give your classmates a link to it.
While on the go, work on your ideas.
You can work on your ideas right where you are. With the BznsBuilder tool, you're always ready for that great idea, whether you're out with friends or at the gym.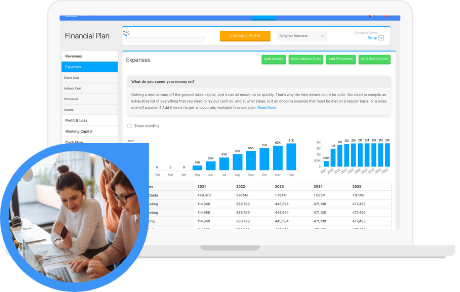 Business Planning doesn't have to be bland and boring.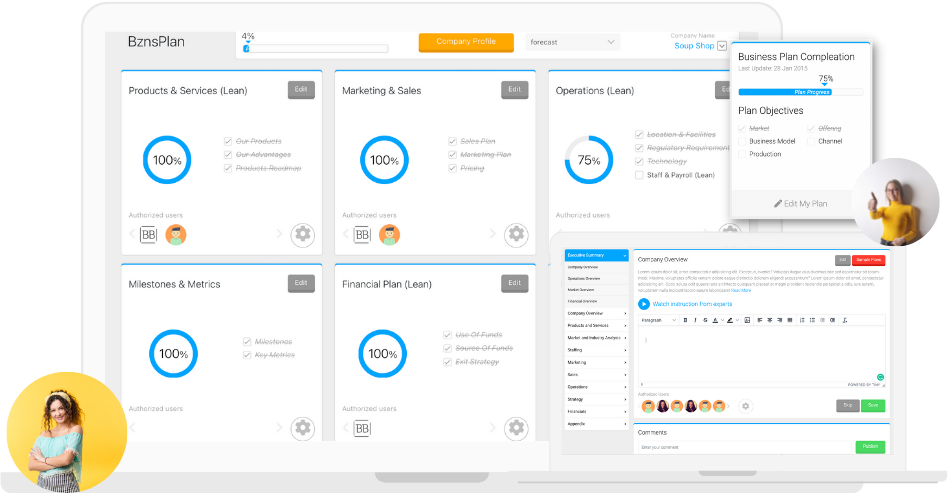 Focus on what's important to teach
Teach students the basics of business and more advanced business ideas in a fun and interesting way. At every step of the way, they will be shown what to do and will be able to use templates.
Encourage critical thinking
Open the door to creative interactions by making business models and plans that can be improved and exported as PDFs.