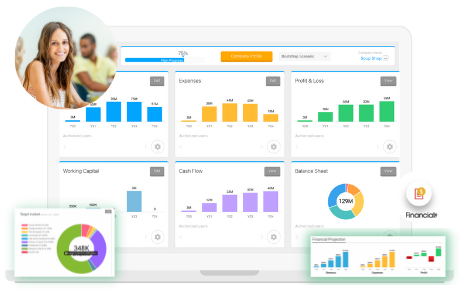 No spreadsheets are required.
It's possible for students to utilize BznsBuilder to construct a realistic business plan with precise estimates and engaging pitches thanks to its all-in-one spreadsheet. Analyze the many possibilities. Observe the progress. Plan beforehand. BznsBuilder has it all.
Easily integrates with your current classroom set-up.
BznsBuilder makes the process of creating a syllabus much simpler. BznsBuilder can also be utilized in the classroom. These educational tools can be used to introduce lean planning principles, growth metrics, financial forecasting, and more into your curriculum.
As a teacher, BznsBuilder ensures that your students receive the online validated learning experience for their future success.
Time is limited, so save it now.
To keep up with everything going on in the classroom, you'll need a tool that complements your efforts rather than creating more work for you. Every year, BznsBuilder undergoes extensive reengineering in order to better serve the needs of educators, consultants, businesses, and students around the world.
In the real world, no company exists in a silo. BznsBuilder incorporates real-world industry data so students can better understand rivals, build businesses around market realities, and successfully implement data–driven plans.
As a team, we can achieve our business goals
BznsBuilder makes it easy for students to cooperate in groups, from providing comments and participating in conversations, to simultaneously working on different portions of the plan.
Make a strategy that is tailored to their needs.
BznsBuilder can create a business plan for any size class project, no matter how simple or complex it is. Students can use BznsBuilder to produce a lean plan that focuses their ideas or a full business plan that includes all the details and actions required to persuade investors, attract partners, and convert their idea into a successful reality.
Develop self-assurance and faith in their strategy.
To lay out a corporate strategy is one thing. Knowing how to discuss a company plan is a very different matter. With the help of BznsBuilder, students may construct talking points and practice their pitch so that they can speak confidently about their business ventures.
Real-world, hands-on learning
Guide students through interactive chapters with helpful questions and real-life examples to help them feel more confident about starting a business.
The #1 BRM trusted by Educators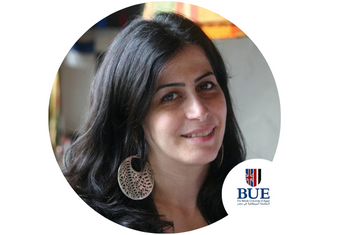 BznsBuilder is a virtual backbone, passionate and enthusiastic. It adds value, is up-to-date, and is proactive rather than reactive.
Entrepreneurship Professor at the British University in Egypt.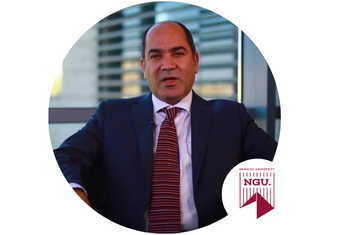 It is a creative business solution dedicated to SMEs with an innovative and fast-paced management team. Collaboration with BznsBuilder provides the right assistance to entrepreneurial students and startup businesses.
Associate Dean School of Business & Finance at New Giza University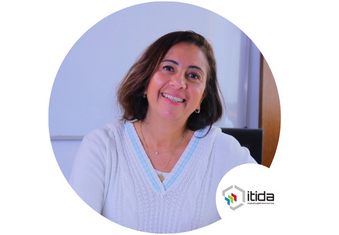 BznsBuilder is a great tool, not just for startups but also for incubators. It helps monitor performance and, therefore, you can tailor support according to the startup's real needs.
Entrepreneurship & Business Support Department Head – TIEC