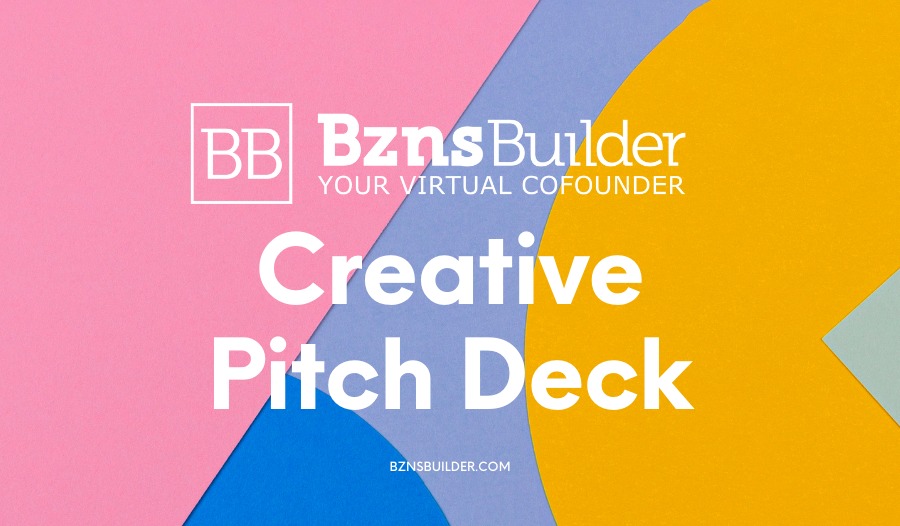 Once you created and exported your pitch deck from BznsBuilder, it is time now to create a killer presentation that grabs the readers' attention. We know this could be a stressful task so here is our ultimate guide for a presentation that will have a strong impact on your audience.
1. Understand Your Audience and Focus on Their Needs
First and most importantly, you need to start your presentation with your primary audience in mind. The presentation needs to be developed around what the audience needs to get out of it, their needs, and what they are looking for.
Please take into consideration their education, experience, and knowledge of the subject you are presenting to ensure a clear and smooth pitch.
Even if the audience is knowledgeable about your topic, try to avoid jargon as much as you can.
2. Have a Strong Opening and Show Passion
Your audience will make up their minds about you in the first 7 seconds, so make those first moments count and show them why they should be enthusiastic about your project.
3. Highlight the Purpose of The Presentation as Early as Possible
Whether you are looking for investment, partnership, mentorship, or pitching your idea to get feedback, make sure your audience knows the purpose of this presentation. Also, this should be reflected in the content shared, tone of voice, and style.
So, for example, if you are talking to prospective investors, you should add financial projections as graphs and figures, in addition to showcasing your traction and market size is a must.
4. Establish a Connection and Engage the Audience
A key to great presentations is to connect with your audience. The best way to do that is to let your passion for the idea show and be honest with the audience about what is important to you and why they should care.
Try to stand out, and use storytelling to build a relatable story about your business; a unique story will grab the audience's attention and create an emotional connection.
Finally, do not be afraid to ask the audience questions and engage them to ensure that they are actually interested in your idea.
Be enthusiastic, and the audience will respond.
5. Maintain a Clean Formatting
Choose a standard business font that reflects your brand's identity, and that can be read easily through screens. If you already created a style guide, use your fonts.
You should only use one font; however, do not use more than 3 in one presentation if needed, but ensure that they all fit together nicely.
Use headers to highlight titles, bolded text to emphasize important information, and bullet points to help you organize information effectively.
6. Be Concise – One Idea Per Slide
Same as your business plan, keep the text on the slides lean. Do not fill your slides with much text, and instead replace them when possible with visuals (graphs, infographics, and tables.)
Also, focus on only one idea per slide, not more, to give your audience enough time to read and understand the purpose of this slide.
Finally, please keep it simple, short, and to the point. People lose interest quickly, so keep your presentations and pitch deck concise.
7. It is All About The Visuals
A good powerful image speaks louder than 1000 words. Combining visual elements with your text in the presentation makes it more engaging and dynamic.
Visual elements also include eye-catching graphs and charts to explain complicated data instead of writing out lots of statistics as text, so you can keep the audience from feeling overwhelmed with data.
8. Edit & Review
Once you create your first draft of your presentation, it is essential to review and edit it to ensure that it does convey your message in the most effective way.
Once you start the editing process, there are a few things you need to consider:
The tone: ensure that all the slides have the same clear language and language that appeals to your audience.
The structure: make sure the structure of the presentation is logical and builds momentum for the audience through a nice smooth flow.
The language: double-check for grammar and spelling mistakes, and you want to consider using any available tool for reviews.
Presentations are a powerful and compelling tool to share ideas if created in a way that communicates your points clearly and effectively. Do not forget to rehearse multiple times, before actually presenting, so you are comfortable enough with presenting.
Learn more about BznsPitch feature